Kowloon True Light Middle School, initially situated at 115 Waterloo Road, was relocated to its second school site upon the completion of the new school premises at No. 1 True Light Lane, Kowloon Tong in 1960.  Its original campus on Waterloo Road was then developed for the establishment of our Primary and Kindergarten Sections.
In 1993, the Kindergarten Section was strategically closed down owing to the enhancement needed for the growth and development of the Primary Section.
English has been adopted as the Medium of Instruction (EMI) for teaching and learning at school since the academic year 2011-2012 at Primary One and thereafter.
In March 2012, the Primary Section, with its whole school staff and students, moved to the tentative site at 5 Kwong Lee Road, Sham Shui Po on a temporary basis due to the implementation of a major renovation work for the campus on Waterloo Road.  The large-scale refurbishment completed in January 2013.  The whole school returned to the newly renovated campus officially on 7th January 2013.  A commemorative programme, the Re-opening Ceremony cum Thanksgiving Service, was particularly organised to celebrate the completion of the refurbishment of our school campus.
School History
Ms.Harriet Noyes, the founder of our school, was a missionary from America. She established the True Light Seminary in Guangzhou in 1872. Upholding the Christian spirit of love, kindness and persistence, Ms. Noyes was the first person to provide education and ministry to women in South China. In 1949, Principal Ma Yi Ying relocated the school to Hong Kong and renamed it "Kowloon True Light Middle School". The school continues her vision for women's education –to promote Chinese culture and cultivate all-rounded Christian values for girls and women through education.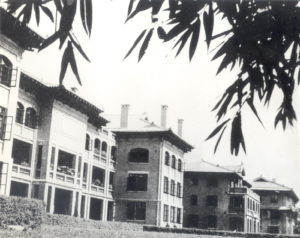 Early History of True Light
1872: Ms. Noyes founded the True Light Seminary in Guangzhou. Six students were enrolled. Free meals and accommodation were provided.
1917: The middle school section named "True Light Middle School" was established in Paak Hok Tong, Guangzhou. Dr. J. W. Creighton was the first principal.
1923: Ms. Noyes returned to America. She passed away in 1942.
1931: The school was authorized by the Education Department. The 60th school anniversary celebration was held in 1932.
1947: Ms. Lee Yiu Yu resigned and left for the US. Dr Ma Yi Ying was appointed Principal after her. In the same year, Paak Hok Tong True Light School, Renji Street True Light School and Hong Kong True Light School jointly organized the school's 75th anniversary celebration.
School History of Kowloon True Light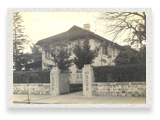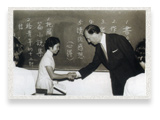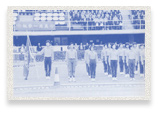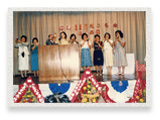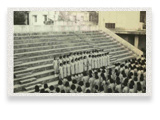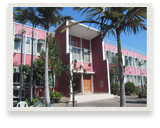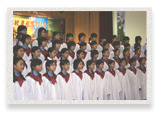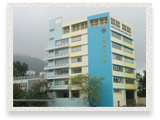 1949: "True Light Middle School" was relocated from Pakk Hok Tong, Guangzhou to 115 Waterloo Road, Kowloon Tong, Hong Kong. It was then renamed "Kowloon True Light Middle School". Dr Ma Yi Ying continued to lead the school as the Principal.
1960: The new premises at 1 True Light Lane, Kowloon Tong was opened for the middle school section. The primary section and the kindergarten section remained in the old location at Waterloo Road.
1963: Sir Robert Brown Black, the Governor of Hong Kong, visited the school and complimented it for its excellent teaching.
1972: Dr Ma Yi Ying retired and Ms.Li Wai Lim succeeded her as the Principal. To celebrate the 100th anniversary of the school, "True Light Girls' College", an English secondary school, was established in 1973.
1978: Ms. Li Wai Lim retired and Ms. Butt Yee Har succeeded her as the Principal. The middle school section became a fully government-aided secondary school while the primary section and kindergarten remained self-financed.
1990: The spectators' stand in the middle section was demolished for the construction of a classroom extension. Air-conditioning facilities were installed in the whole school.
1991: Ms. Butt Yee Har resigned and Ms.Chan Yuen Sheung was appointed Principal after her.
1992: The CMI advanced level curriculum was introduced in response to the new education policy. The Thanksgiving Service of the schools' 120th anniversary was held.
2002: To celebrate its 130th anniversary, the school organized a joint True Light exchange tour during Easter to visit their mother school in Guangzhou. The Tour was followed by the publication of "The School History: 菁莪樂育我真光", the Thanksgiving Service, Alumnae gatherings, Joint True Light Art Gallery, Fund Raising Walk and Round-the-school Run, School Open Day, Musical Night and "Seek our Roots" tour.
2006: The new classroom extension was opened which includes new classrooms, multi-purpose rooms, the tuck shop and the school network.
2007: To celebrate their 135th anniversary, four True Light schools jointly organized the "Guangzhou True Light History and Cultural Tour". The Liberal Studies Panel developed the Learning Management System (LMS), through which the school cooperated with Guangzhou True Light Middle School and Changti True Light Middle School in learning. Teachers cooperated with each other and decided the issue on which students shared their views and opinions with each other. The Parent-Teacher Association organized the Tour to Guangzhou True Light – "Seek our Roots" and participated in the school anniversary celebration of our mother school in Guangzhou.
2010: Ms.Chan Yuen Sheung resigned and Ms.Lee Yi Ying was appointed Principal after her to carry on the "Spirit of True Light".
Former Principals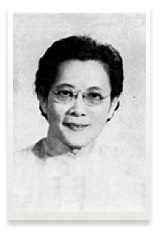 1. Ms.Ma Yi Ying (1947-1973)
Ms.Ma Yi Ying was born in 1909 in Hong Kong. She graduated from Paak Hok Tong True Light Middle School in Guangzhou and Lingnan Unversity (Bachelor of Education). She then pursued her studies abroad and received her Master of Education at Smith College, USA, and Master of Religious Studies in the New York Theological Seminary. Her PhD of Education was awarded by the University of California, USA. Ms. Ma Yi Ying was a person with courage and kindness. She arrived at Hong Kong in 1949, together with her staff and students, and established "Kowloon True Light Middle School" at 115 Waterloo Road, Kowloon Tong.
Under Ms. Ma's leadership, the school gradually developed. She also promoted within the school the implementation of mother-tongue teaching while inviting foreign missionaries to teach English and Biblical knowledge. She was also the founder of True Light Girls' College.
2. Ms.Li Wai Lim (1973-1978)
Ms.Li Wai Lim graduated from Paak Hok Tong True Light Middle School in 1931 and received her Bachelor in Mathematics from Nanjing Jingning Girls' College. Principal Li was exceptionally passionate about education and devoted her life to nurturing joyful and healthy students with grateful hearts. She used to encourage students to love the school as their family and be proud of True Light. Her five years at True Light heralded the interchanging period of the school policy, when Kowloon True Light Middle School first started to receive Government aid and introduced "floating classes". It also began the preparation period for the advanced level examination. Facing all the challenges and changes by the time, Principal Li devoted herself to the development of the school while conserving the valuable traditions of True Light and the vision of Christian Education. Her selfless contribution paved the way for the future of True Light; the magnificent path on which every True Light girl walked.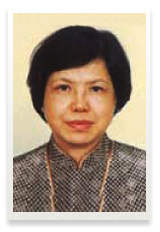 3. Ms.Butt Yee Har (1978-1991)
Principal Butt Yee Har was an alumna of our school and graduated in 1956. She received her BA degree from the Chinese University of Hong Kong.
Upholding the idea of True Light, Principal Butt strived to practice Christian holistic education, promote Chinese Culture and encourage students to work hard in a Chinese School in learning foreign languages and striving for self-improvement. Devoted to her mother school, she accomplished a lot of pioneering work and various reforms. In 1990, the spectators' stand was demolished and an extension for new classrooms was built. Air-conditioning facilities were also installed in the whole school. With the mission "commit to the community" and "love your neighbour as you love yourself", she established the Girl Guides and the CYC to teach students the "not to be served, but to serve" attitude. Principal Butt also encouraged teachers to act as role models for the students in developing their character.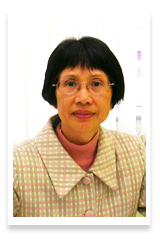 4. Ms.Chan Yuen Sheung (1991-2010)
Ms.Chan Yuen Sheung graduated from the Kowloon True Light Middle School and received her Bachelor of Social Science from the Chinese University of Hong Kong.
Ms.Chan led the school for almost twenty years with her gentle perseverance and a good heart. She committed herself to education with love and dedication and made a considerable contribution in many ways, such as the support of the education policy and the introduction of the advanced level curriculum and so forth. She also participated in the expansion of the school in 2006, when a six-storey new building was built on the original Garden, to provide a more comfortable learning environment for the students. In addition, she spared no effort in gathering the True Light Schools together. She organized joint school activities, actively contacted alumnae, overseas alumnae and continued to carry forward the spirit of "True Light".
Current Principals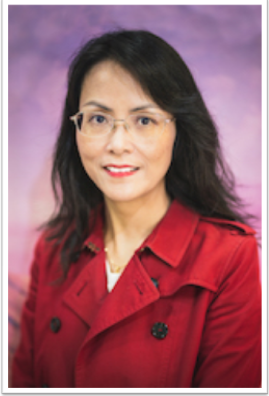 Ms.Lee Yi Ying (2010 – Now)
Head Principal
Principal Lee graduated from The Chinese University of Hong Kong, where she received her BA, MA and MEd (Education Administration) degrees.
Developing students who are bilingually competent
Since the MOI fine-tuning policy was introduced in 2010, Principal Lee has dedicated herself in establishing English learning and teaching strategies and creating an English-rich environment, aiming at bringing the school into a new era of being an EMI school. Meanwhile, Principal Lee emphasizes the promotion of Chinese language and culture. To this end, she promotes Putonghua as the medium of instruction in Chinese Language in junior forms. These show that she has the vision of developing students into competent users of both Chinese and English. Her success can be proved by students' excellent  results in both subjects in the public examinations in recent years.
Extending the KTL reach and reestablishing the Kindergarten Section
Principal Lee has been keen on guiding teachers to undergo curriculum refinement for academic excellence. With her leadership and curriculum vision, the school's focus lies on self-directed learning, concept internalization and students' presentation of learning outcomes. All these have molded the school into one which is proactive and progressive. Being the Head Principal of both the Secondary and the Primary Sections, she led the Primary Section to transform into an EMI primary school in 2011. In 2017, Principal Lee shouldered the responsibility to reestablish the Kindergarten Section. The three sections are in operation concurrently again while the same True Light values are shared among teachers and students of the three sections. The collaboration and unification are stronger than ever.
Nurturing future leaders through whole-person development
Upholding the traditional values of True Light and Christ's notion of whole-person development, Principal Lee also caters for students' talent and values development, for these are essential qualities of our future leaders. In 2011, Principal Lee reconstructed the framework of the school' extra-curricular activities by setting up an academy system, where there are Academy of Art, Academy of Music, Academy of Sports, etc. In terms of gifted education, she promoted our very own school-based framework 'Sight, Heart, Mind'. As for various mass learning programmes, Principal Lee introduced 'Page to Stage', which is a project where S1 students stage an English musical based on classic works, Variety Show for the school anniversary, Joint-Section Visual Art Exhibition, etc. All these are platforms for students to showcase what they have to offer.
Bettering the school campus for a learning environment of high quality
Principal Lee makes good use of resources to develop a well-equipped  campus of a traditional exterior. De Xin Academy, which is where Chinese culture is promoted, is situated in the basement, while on the second floor there is our Performing Arts Theatre, which is a venue of music and drama performances. Other rooms developed by Principal Lee include Self-study Room, Multimedia Workstation, Interactive Learning Hall, etc., which can cater for learning needs and provide a top-notch learning environment.
Walking the talk and contributing to the community
Principal Lee has contributed much to various bodies in society, particular in the education field. She has set an example epitomizing what it means by 'being salt and light'.
Vice Chairman of The Hong Kong Subsidized Secondary Schools Council
Vice Chairman of Kowloon City District Secondary School Heads Association
Committee Member of Lung Tong DIstrict
Consultant of Kowloon City Youth Development Network
Executive Committee Member of The Hong Kong Girl Guides Association (Kowloon City District)
Consultant of the Organizing Committee of Hong Kong Book Fair
Executive Committee Member of the Hong Kong Council of the Church of Christ in China
Member of Heads Association and Chairperson of Principal Training Group Chairperson of CCC
Secretary of The Board of Truer Light ScholarshipExecutive Committee Member of The Board of Madam Shaw Wai Ming Scholarship
Executive Committee Member of True Light Villa Day Care Centre for the Elderly
Consultant of The Alumni Association of True Light
Part-time lecturers of courses for middle managers, senior managers and aspiring principals and Mentor of Action Research of Aspiring Principals, HKBU & EduUHK
Member of the Advisory Group on PISA Research in Hong Kong
Member of the HKEAA Advisory Group on SBA Implementation in the HKDSE
Executive Committee Member of Kowloon City District School Principals' Liaison Committee
Member of HKU Court
School Manager of True Light Girls' College
School Manager of Kowloon True Light School (Primary Section)
School Manager of Kowloon True Light School (KIndergarten Section)
School Manager of CCC Heep Woh Primary School (Cheung Sha Wan)
Principal Lee sets diligence as an essential element in operating the school, while using her genuine heart to nurture students of Kowloon True Light. She dares to face up to challenges, innovate new possibilities while upholding traditional values of True Light. She is a role model of all True Light bearers.
Mission & Vision
Mission
In the wake of countless, dedicated True Light pioneers and partakers, our mission is to inspire our female generations to unrelentingly pursue knowledge, unreservedly develop their talents and leadership, unswervingly uphold the biblical values and unconditionally render service to the needy, in particular to the people of our homeland.
Vision
A Christian school where children blossom into people of goodness, righteousness, and excellence with an unswerving quest for truth.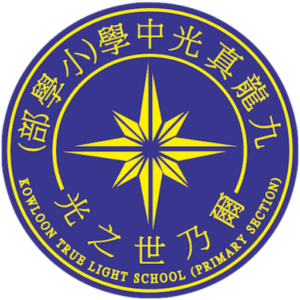 School Motto
School Motto: "Thou Art the Light of the World."
(Live like Jesus Christ, love others and glorify God.)
School Logo: The star of Bethlehem (Guide the world to Jesus.)
"This was the true light that gives light to every man who comes into the world."
John 1:9 (NIV)
"You are the light of the world. A city on a hill cannot be hidden. Neither do people light a lamp and put it under a bowl. Instead they put it on its stand, and it gives light to everyone in the house. In the same way, let your light shine before men, that they may see your good deeds and praise your Father in heaven."
Matthew 5:14-16 (NIV)
Campus facilities sponsored by:
| | |
| --- | --- |
| Environmental Campaign Committee  | Environment and Conservation Fund |