本校於10月19日及20日的小一面見將如其舉行。如當日發生特別事故導致校方認為有需要取消當日面見活動,則校方將於學校網頁上公布最新安排;否則一切面見將如常進行,敬請家長及早作好交通安排,以免遲到或缺席,失卻面見機會。
We would like to assure applicants that the interview set for the selection of Primary One students to be admitted to our school for the forthcoming school year, scheduled on 19 October, 2019 and 20 October, 2019 respectively, will be held as planned.  You are most warmly reminded of the preparation probably needed ahead for the arrangements of transport for the journey to the venue.  Please accept our apologies that no make-up sessions can be rearranged in case any applicants fail to reach the venue at the time specified for the interview. 
Please also note that in case the interview sessions, scheduled on the two aforementioned dates, have to be called off due to any unprecedented incidents, further notice would be released and updated via the official website of our school.  Your attention is most appreciated for any updates as needed.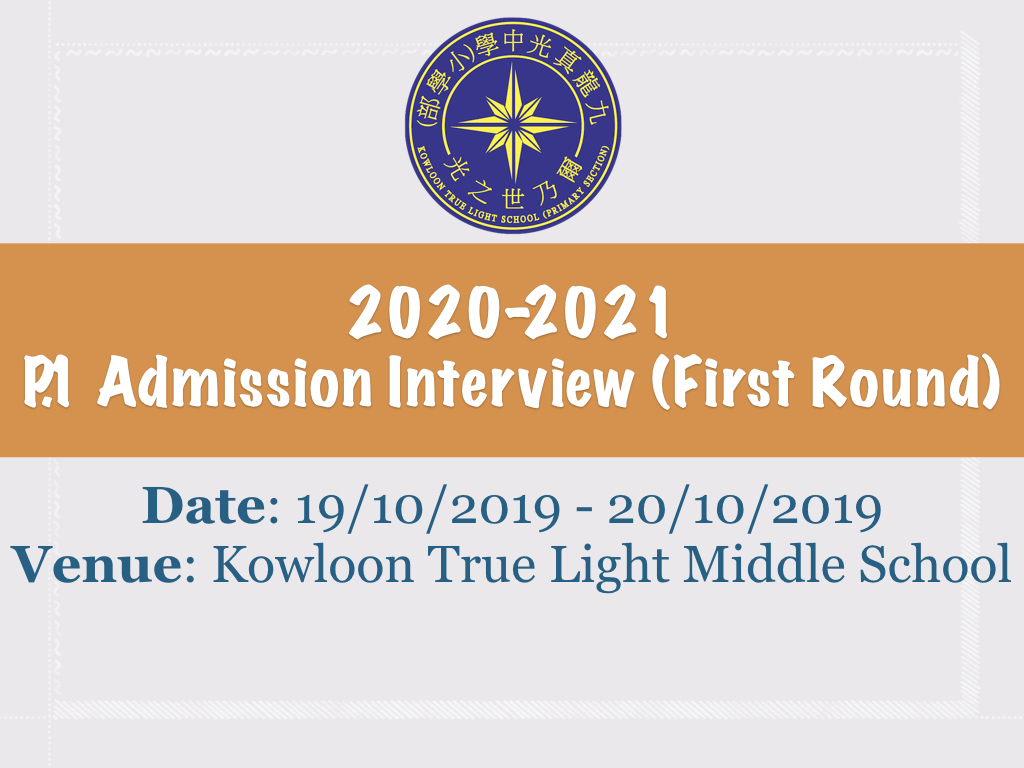 Kowloon True Light Middle School, initially situated at 115 Waterloo Road, was relocated to its second school site upon the completion of the new school premises at No. 1 True Light Lane, Kowloon Tong in 1960.  Its original campus on Waterloo Road was then developed for the establishment of our Primary and Kindergarten Sections.
In 1993, the Kindergarten Section was strategically closed down owing to the enhancement needed for the growth and development of the Primary Section.
English has been adopted as the Medium of Instruction (EMI) for teaching and learning at school since the academic year 2011-2012 at Primary One and thereafter.
In March 2012, the Primary Section, with its whole school staff and students, moved to the tentative site at 5 Kwong Lee Road, Sham Shui Po on a temporary basis due to the implementation of a major renovation work for the campus on Waterloo Road.  The large-scale refurbishment completed in January 2013.  The whole school returned to the newly renovated campus officially on 7th January 2013.  A commemorative programme, the Re-opening Ceremony cum Thanksgiving Service, was particularly organised to celebrate the completion of the refurbishment of our school campus.